....この、何とも言えない
哀愁漂う背中(笑)
It's hard to say for me .....but I feel melancholy from his back....hahaha

誰でしょう!?(´∀`*)ウフフ Who is he????(´艸`*)hehehe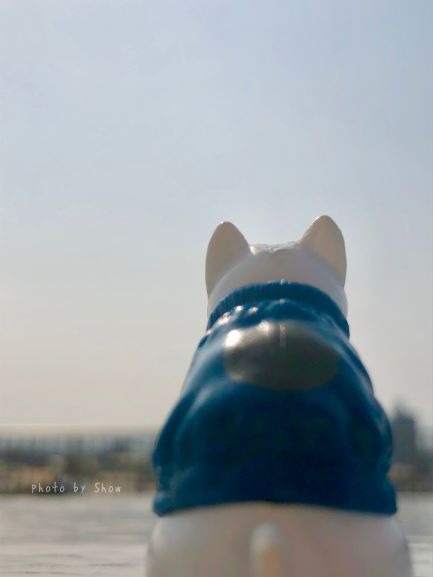 なんか、天気のいい昼休みに屋上で
ご飯食べながらほっこりしているお父さんのような笑
He is like a man(father) who is eating his lunch in a sunny day(*´ω`*)
そう!!!
CMとかでも有名な、
白戸家のおとうさん💚が新しい仲間なのです。
(BOSSジャン来てるのがまた、哀愁あるね(●´ω`●))
Probably,
if you have a chance to see a Japanese phone company( SoftBank )'s commercial , you know him.
That's right!!!hahaha
He is the famous dog in the Shiratokes.(We call him "Otosan" . it means "father")💛
( He is wearing "the BOSS jacket" which is also famous drink company's product)
He is our new friend!
笑ってるか? / Gimme your smile / sonríe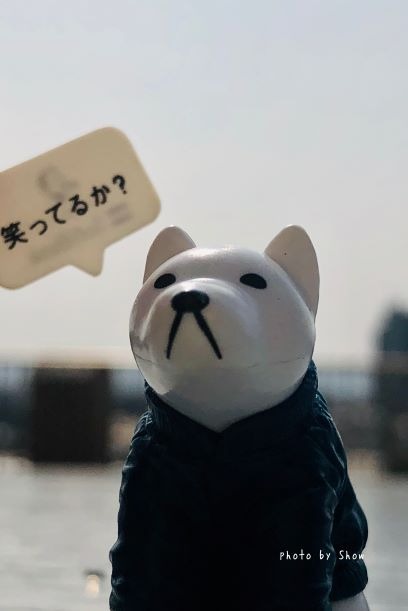 よろしくね💖

広報担当
blog by Show